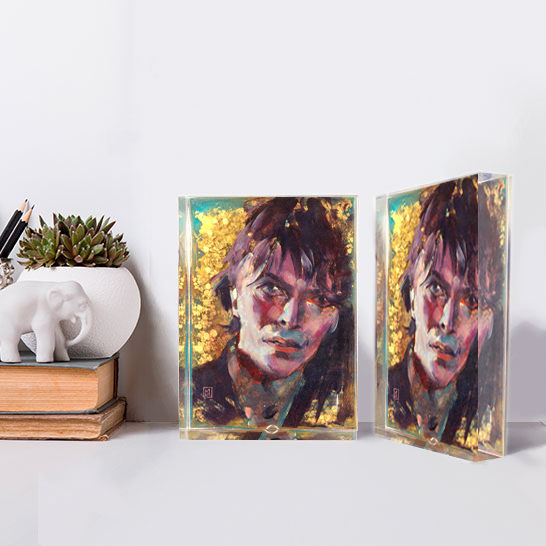 "BOWIE"
5x7x2
This is a limited edition fine art print encased in 1″ clear acrylic.
Each block is designed to free-stand on a flat surface for display.
This format most closely reflects the dimensionilty of my layered resin work.
Each block is signed and numbered on the back by the artist (me!).
SHIPPING
Blocks go out the week after Thanksgiving.
US – $25
INTERNATIONAL – As rates vary widely, I will send a Paypal request once I print the label for your address.